MOUNTAIN VIEW
RESET, REFLECT AND RELAX IN PALM SPRINGS!

Historically built in the 1950s, this renovated property is centrally located and just a short jog or drive to your favorite shopping, social hot spots, hiking/golf/tennis activities, restaurants and nightlife. Located in a quiet Palm Springs neighborhood just three minutes from the airport, Mountain View provides easy access to downtown Palm Springs, Rancho Mirage & Palm Desert.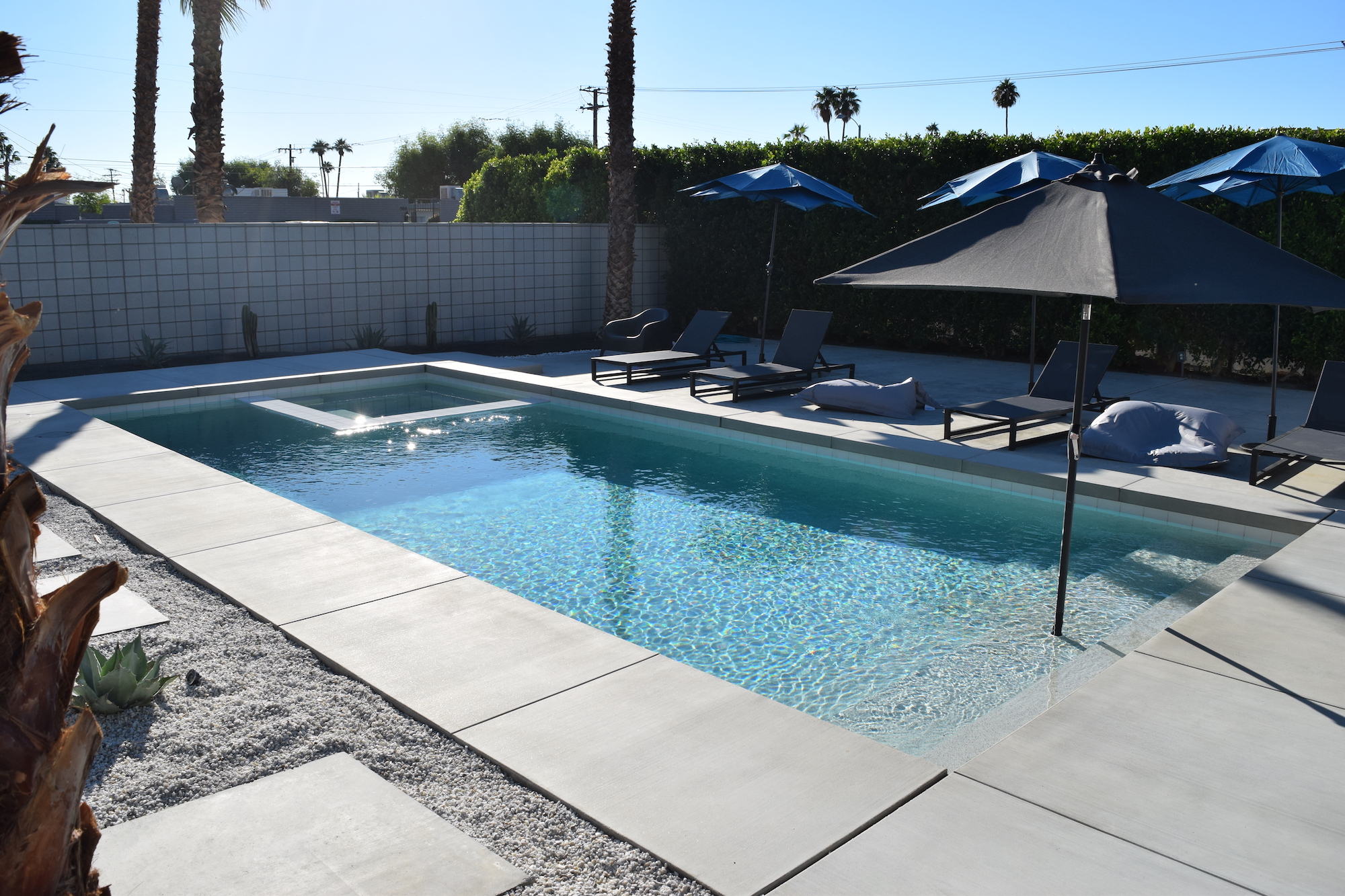 Mountain View is a fully gated, secure community featuring a brand new pool + spa and outdoor living space to enjoy in any season.
Designed with a slow pace in mind, our hope is you enjoy every part of your stay; from making local pour over coffee in the morning, choosing the perfect music to put on as the sun sets, or by relaxing in the hot tub surrounded by a starry night sky..
This private oasis offers an open kitchen/living floor plan for the best possible interactive cooking and entertaining opportunity. Highlighted with brand new appliances and updated décor, you immediately recognize comforts of home.
• Pool & Mountain Views
• Hi-speed WiFi
• Full Bath/Rain Shower
• Keyless Entry
• Full Kitchen
• Essentials Provided
• Quiet heating and cooling system
• Personal Washer/Dryer
• Off Street Parking
This charming studio offers an open living room/bedroom with connected kitchen and bathroom, honoring a stylish and comfortable atmosphere, with the ease of hotel style living with the best view of the pool + spa from your bed.
• Pool & Mountain Views
• Hi-speed WiFi
• Quiet heating and cooling system
• Full bathroom/Shower
• Full Kitchen
• Personal Patio
• Essentials Provided
• Personal Washer/Dryer
• Off Street Parking